$ 89.00 per search
Quantity:
Order Now
Estimated Return time: One business day (about an hour during business hours)
Self Background Check
Discover What Others Can Find Out About You!
Discover What Others Can Find Out About You! Consumers should protect themselves with a "Self" Background Check, which is the same type of check performed by many employers, but in this case individual's order the background checks on themselves. A personal background check can help stop identity theft by keeping track of personal information contained in criminal files, driving records, and other public records and are also a good way for individuals to correct any errors or inaccuracies that would appear on a background check for an employer, landlord, or school.
We are state-licensed private investigators with dozens of years experience locating critical information for consumers and professionals. We have access to information sources that others don't. There are no recurring fees, long-term contracts or subscriptions. You pay only for the search you need at a price often less than what you will pay anywhere else, and what you receive will be current and accurate.
If criminal records are the emphasis of your request, please consider a criminal records search instead as database searches are not as comprehensive or available in every state. Specific details pertaining to arrests or convictions may not be provided.
Learn more about background checks by reading Background Checks: An Experts Guide For 2021.
Includes:
Associated email addresses

Reported aliases & A.K.A.s

Subject's age & DOB

Associated addresses

Associated phone listings for addresses

Possible relatives at each address

Bankruptcy filings

Real property owned

Neighbors & former neighbors

Persons associated with listed addresses

Possible relatives by name

Possible relationships

National criminal records

Registered vehicles*
(*vehicle database is available for CO, DC, FL, IL, KY, MA, MD, ME, MI, MN, MS, MO, MT, NC, NE, NY, ND, OH, SC, TX, WI, WY.)
What's Needed:
Your Full Name

Your Social Security Number

Your Date of Birth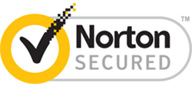 Reviews
Self Background Check Rated 4.77 out of 5 based on 9 ratings and 9 customer reviews.
The reviews provided below were submitted by actual Docusearch clients who have purchased this search and have expressed their opinion.
Self Background Check Reviews:
"Quick and Easy"
This was a quick and easy process and the process for setting cup an account was simple. We will use this service again.
"Saved me from a criminal tenant"
He seemed very polite and friendly. But the rap sheet was 10 pages long. What a mistake that would have been to rent to him! Very happy to have avoided that hassle.
"Fast And Efficient"
The service was fast accurate and easy to use. WE provide services to the US Department of Defense and always need to be sure we know who we are hiring. Docusearch was the simplest and most cost efficient way for small business to remain compliant.
"Wow ! Now that's a background check!"
I purchased a background check to search a perspective employee. The results I received from Docusearch were fast and extensive. I found out that the potential employee was a registered sex offender in another state. Boy, am I glad I checked. Thanks Docusearch.
"Pre-Hire Background Check Complete!"
The pre-employment background check we ordered was money well spent. The report came fast and was easy to read. I will definitely use this service again.
Self Background Check
Rated

4.77

out of

5

based on

9

ratings and

9

customer reviews.
Posted by Docusearch on

June 13th, 2012


Follow on Google+