Current Employment Lookup
This search is useful in attaching to a judgment debtor's wages; it includes employer name, address and telephone number.
The Current Employment Search will return place of employment, title, address and telephone number. This search is useful in attaching to a judgment debtor's wages.
Note: This is a restricted search and is not available to everyone. Permissible purposes for requesting this search are:
-Work in conjunction with official government business.
-Work in connection with identity fraud.
-Work involving a fraud investigation.
-Work in a civil or criminal investigation, and the current employment is NECESSARY to your investigation.
-Requested by competent Court to determine whether defendant is currently in active military.
-Required for Debt Collection, Judgment Recovery, Child Support and Wage Garnishment.
Supporting documentation may be required. This search will not return any salary information. This is a time-intensive search. There is a $50.00 research fee charged for all requests returning a no-hit, including no current employment found. However, the full search fee of $225.00 is charged if verified employment information is located or an active unemployment compensation claim is verified.  This is a statewide search.  You must inform us if the subject resides in one state and works in another.
Warning: This is a restricted search. Clients who orders this search may be contacted and interviewed before research begins.

Includes:
Returns subject's current place of employment

Employment address
What's Needed:
Subject's Name

Subject's Street Address

Subject's Social Security Number

Subject's state of employment, if different then residence

Helpful: Subject's Phone Number & DOB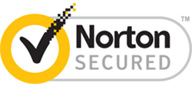 Reviews
Current Employment Lookup Rated 4.86 out of 5 based on 23 ratings and 23 customer reviews.
The reviews provided below were submitted by actual Docusearch clients who have purchased this search and have expressed their opinion.
Current Employment Lookup Reviews:
"Great Results"
I have been very surprised and please with Docusearch after using other services that over promise and under-deliver.
"Excellent Pre-Litigation support assistance"
Our firm requested assistance from Docusearch in identifying liquid assets prior to filing a legal action. They quickly and efficiently identified numerous assets and exceeded our expectations. Great service!
"Great Service"
This service was a life saver. I was helping a friend untangle her ex's assets and while the attorney was very good, the cost for him to help with basic discovery for a very complicated shell game was quite expensive. We managed to blend the best of both and get a much better outcome.
"Fast results that no one else could find"
I spent over $1000 on other companies that claimed they could get me bank account information. None of them came close to giving me any useful information at all. Docusearch.com found accurate information and delivered it quickly. They are now my go-to asset search company.
"Thank you so much for your help!!!!"
Thank you so much for your help! Now I will submit this to my case manager! My daughters father abandoned my daughter and has hid from us for 7 years and refused to comply with any of the judge's orders. Thank you so much! I thought I would have to get someone to follow him... I don't know how to thank you.. I can get this information to the state of Illinois now. We may never see a dime but now he is going to be held accountable for his actions. Good enough for me. This is not about money it is about integrity and having honor. God Bless!
Current Employment Lookup

Rated

4.86

out of

5

based on

23

ratings and

23

customer reviews.
Posted by Docusearch on

May 28th, 2010


Follow on Google+