Cell Phone Number Finder
Find a subjects cell phone number given the name and address.
Cell Phone Number Finder
Do you need to find someone's cell phone number? Hand researched by actual investigators, this cell phone number finder will allow you to find the current cellular phone number given the name, address, and social security number of your search.
Understanding the difference between Docusearch and other investigative website tools
We've done extensive research on our competition and we know exactly what they offer – everything except what you're looking for! It's easy to make promises but it takes a lot more to make money-back guarantees. Each search you place with Docusearch is researched by licensed investigators obtaining the information from reliable sources.
Other websites that claim they provide "instant" cell phone number results are pulling information from an outdated database or archive. We know this simply because it's impossible to retrieve "instant" results from sources that a true licensed investigator obtains their information.
Here at Docusearch we take pride in what we do. We access proprietary sources to locate someone's cell phone number, even if the number is non-published or not listed. All major carriers will be searched.
Money-Back Guarantee: If we cannot secure the current cellular phone number of the submitted name, address and SSN, we will refund your entire $79 search fee.
Note: The subject of the search must be over 18 years of age and subject is never notified of the search. Please note that this search does NOT provide cell phone records (list of calls).
Includes:
Subject's cellular phone number

Cellular phone carrier
What's Needed:
Subject's full name

Subject's street address

Helpful: Subject's SSN

Helpful: Subject's previous cell number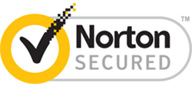 Reviews
Cell Phone Number Finder Rated 4.83 out of 5 based on 12 ratings and 12 customer reviews.
The reviews provided below were submitted by actual Docusearch clients who have purchased this search and have expressed their opinion.
Cell Phone Number Finder Reviews:
"Very accurate!"
I recommended this site hundred percent if you want to make a good investigation.
"Review"
Not really what I was expecting, but the VIOP is always sketchy anyway.
"Amazing!"
I was hesitant to pay a little more but figured if I was gonna do it, it\'s best to not be in vain. Worked perfectly and very pleased!
"Reverse Cell Phone"
I had been looking for the name of this person continually texting my wife and in less than 24 hours I had the name and address for this person.
"Thank You Docusearch!"
I'm so glad I found this site! I did a reverse phone look up and was successful in finding out the last name (I already knew the first) of someone who has been stalking me. I got the info fast too....within hours. It's a bit pricey, but other sites I tried were unable to recover this guy's name from his phone number - so it's worth it for the peace of mind and knowing it's a legit site. Now I know where to go in the future should I need info on anyone!
Cell Phone Number Finder

Rated

4.83

out of

5

based on

12

ratings and

12

customer reviews.
Posted by Docusearch on

March 25th, 2010


Follow on Google+