Find Federal Employer Identification Number
An Employer Identification Number is required when searching for business bank accounts
Need to find a Federal Employer Identification Number? A business' EIN is a required component to perform any hidden asset search including bank and brokerage accounts.
Find an employer identification number
This is a restricted search and is not available to everyone. Permissible purposes to find an EIN include:
-Work in conjunction with official government business.
-Work involving a fraud investigation.
-Work in a civil or criminal investigation, and the EIN is NECESSARY to your investigation.
-Required for debt collection, judgment recovery or asset discovery.
No-Find Guarantee:  If no EIN is located, we will refund your entire search cost less a $25 research fee.
Includes:
Business' Full Employer Identification Number
What's Needed:
Full business name

Complete street address

Principle officer name

Helpful: Principle officer DOB and SSN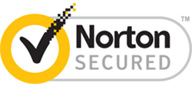 Reviews
Find Federal Employer Identification Number Rated 4.88 out of 5 based on 26 ratings and 26 customer reviews.
The reviews provided below were submitted by actual Docusearch clients who have purchased this search and have expressed their opinion.
Find Federal Employer Identification Number Reviews:
"Angry Mom"
Found the hidden accounts in a child support dispute! Proof to the court that my ex is working and hiding his income!
"Child support dispute"
Found his hidden bank accounts to prove to the court that he is a liar!!
"DOCUSEARCH IS AMAZ"
Docusearch never fails me!!! Because of Docusearch, I am able to serve my ex-husband's employer with wage garnishment papers. My ex keeps quitting jobs as soon as I find his employer (he's an professional - engineer) because he doesn't want to pay his court-ordered spousal support. I raised his 3 kids while he was able to obtain a retirement pension from the Navy, yet he doesn't want to do what is ordered after 20 years together! Thank you Docusearch!!! I love this company!
"Great Results"
I have been very surprised and please with Docusearch after using other services that over promise and under-deliver.
"Excellent Pre-Litigation support assistance"
Our firm requested assistance from Docusearch in identifying liquid assets prior to filing a legal action. They quickly and efficiently identified numerous assets and exceeded our expectations. Great service!
Find Federal Employer Identification Number
Rated

4.88

out of

5

based on

26

ratings and

26

customer reviews.
Posted by Docusearch on

February 26th, 2015


Follow on Google+