$ 69.00 per search* *Includes up to 10 records
Quantity:
Order Now
Estimated Return time: One business day (about an hour during business hours)
National Criminal Record Lookup
Gain access to our proprietary database, normally reserved for law enforcement
Check Criminal Records Online
Results generally include the date of arrest/offense, charge, case number and disposition for all arrests occurring within the past ten years.  Don't be fooled by websites offering free or instant criminal records online. Quite honestly, they are a waste of money.  They are extremely incomplete and so outdated that they are practically useless.  Our licensed investigators have access to the same proprietary criminal record repositories as law enforcement agencies.  Each criminal record lookup is hand-searched to eliminate false-positives and deliver accurate same day results.
National Criminal History Report
Performing a national criminal report is the best way to search the entire country in one criminal check. Typically they will return offense type, bodily characteristics, sentence info, corrections data, court records like case number and other relevant information. Minor misdemeanor convictions are often not reported as well as arrests not resulting in convictions. However, most states do include traffic infractions and citations.
This search will not return any juvenile or sealed records.  A maximum of ten records are included.  Additional records are available for $5.00 each.  To search for all arrest records (misdemeanor and felony)  occurring over the past ten years, regardless of conviction, please consider ordering a Countywide Criminal Arrests Search.
For additional guidance on selecting the most appropriate criminal search, refer to the Docusearch How-to article How to Search Criminal Records.
Includes:
All recorded criminal convictions

Most traffic infractions included

Nationwide coverage
What's Needed:
Subject's Name and Date of Birth

Helpful: Subject's SSN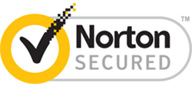 Reviews
National Criminal Record Lookup Rated 4.83 out of 5 based on 6 ratings and 6 customer reviews.
The reviews provided below were submitted by actual Docusearch clients who have purchased this search and have expressed their opinion.
National Criminal Record Lookup Reviews:
"Thorough, Complete, and Accurate"
After going through at least 10 or so websites promising thorough search results, hundreds of dollars wasted, and almost zero accuracy, it was really nice to receive complete and correct responses quickly and accurately. Criminal arrest search with docusearch was thorough and accurate for past ten years of criminal history. I only wish I had found it sooner! Prices are completely reasonable and I am completely satisfied. I will continue to use this service for all investigative purposes. Thanks so much docusearch.
"Criminal Search"
Appreciated the very rapid results on the two recent searches submitted....I wish I done this years ago...has given me peace of mind....Thanks
"Timely and Accurate!"
The report that I received was accurate, and very professional. Results were not instant, it takes longer if records are found. Although, it is worth the wait; information is reliable.
"ALWAYS THOROUGH"
I have been happily using Docusearch since the 1990's and every penny spent here is money well spent. These people are thorough, professional and quick. They are not the cheapest around but their prices are fair and you get what you pay for. They provide a wide assortment of services but my favorites are the background searches and the criminal records searches. Information is power.
"Very Impressive"
I was very impressed with the accuracy and detail of the results from a criminal court records search. Not to mention I recieved my results in one business day, very satisfied with the overall service.
National Criminal Record Lookup
Rated

4.83

out of

5

based on

6

ratings and

6

customer reviews.
Posted by Docusearch on

May 5th, 2013


Follow on Google+