$ 59.00 per search
Quantity:
Order Now
Estimated Return time: One business day (about an hour during business hours)
Employee Background Check
There's a reason why "Instant Results" sites are cheaper. They use old, outdated databases.
Now you can verify applicant information before they start work! An employee background check is an essential component of the hiring process, especially for candidates seeking a position that requires high security or a position of trust, such as in a school, hospital, financial institution, airport, or child care. Responsible employers rely on them as a cost-effective means to objectively verify a job candidate's personal financial responsibility, criminal history and to identify potential hiring risks for safety and security reasons.
Pre-employment Background Check
We are state-licensed private investigators with dozens of years experience locating critical information for employers. We have access to information sources that others don't. There are no recurring fees, long-term contracts or subscriptions. You pay only for the search you need at a price often less than what you will pay anywhere else, and what you receive will be current and accurate.
Other employee background check sites rarely publish a telephone number that you can call to speak to a real person. That's because they are not real businesses. They are affiliate marketers who earn a commission on subscriptions referred and sold. That is all they do. Docusearch.com is hailed by Forbes magazine as "Forbes Favorite". We welcome your phone calls as we want to help.
Includes National Criminal Background Check
Our employee background check include a social security number validation/verification, address history, bankruptcy filings and nationwide criminal convictions* including traffic violations.
*Includes National Terrorist Watchlist and Office of Foreign Assets Control (OFAC)
Learn more about background checks by reading Background Checks: An Experts Guide For 2021.
Includes:
Available Nationwide

Verifies Identity

Validates SSN

Returns Address History

National Criminal Convictions

Searches for Bankruptcies
What's Needed:
Subject's Name

Full Street Address

Social Security Number

Date of Birth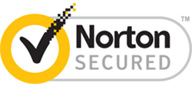 Reviews
Employee Background Check Rated 4.77 out of 5 based on 9 ratings and 9 customer reviews.
The reviews provided below were submitted by actual Docusearch clients who have purchased this search and have expressed their opinion.
Employee Background Check Reviews:
"Quick and Easy"
This was a quick and easy process and the process for setting cup an account was simple. We will use this service again.
"Saved me from a criminal tenant"
He seemed very polite and friendly. But the rap sheet was 10 pages long. What a mistake that would have been to rent to him! Very happy to have avoided that hassle.
"Fast And Efficient"
The service was fast accurate and easy to use. WE provide services to the US Department of Defense and always need to be sure we know who we are hiring. Docusearch was the simplest and most cost efficient way for small business to remain compliant.
"Wow ! Now that's a background check!"
I purchased a background check to search a perspective employee. The results I received from Docusearch were fast and extensive. I found out that the potential employee was a registered sex offender in another state. Boy, am I glad I checked. Thanks Docusearch.
"Pre-Hire Background Check Complete!"
The pre-employment background check we ordered was money well spent. The report came fast and was easy to read. I will definitely use this service again.
Employee Background Check
Rated

4.77

out of

5

based on

9

ratings and

9

customer reviews.
Posted by Docusearch on

May 7th, 2014


Follow on Google+