Employee Background Check: The Successful Screening
Posted by on

September 14th, 2017


Updated on

August 21, 2019



Don't hire "That Guy." You know, "That Guy" who you trusted and thought didn't need an employee background check. "That Guy" will end up costing your company money and haunt your hard-working employees. A poor hiring decision will do just that, if not worse.
Employee Background Check Checklist
How do you spot "That Guy"?In most cases you can't. "That Guy" may even be "That Girl." They come in all shapes and sizes and can come from any background. What looks good on a resume and sounds good in an interview may be a total lie. That's why taking a chance on them is not an option.
How can I protect myself from "That Guy"? Searching for an applicant's financial past, criminal, driving, and address history can be a time consuming process if employers choose to conduct searches themselves. They can even run the risk of missing something important. Using a professional agency to run a background check ensures an accurate and efficient employment screening.
Employee Background Check Basics
Employee background checks offer different levels of depth and, for the most part, those looking to delve into the background information of a potential employee are just looking for a general overview of information that doesn't require a deep search into every aspect of that individual's history. So what should be included in an employment screening? When running a background check, make sure it includes a social security number validation, a complete address history, a nationwide criminal records check and check for filed bankruptcies.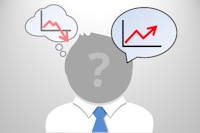 For the business owner, you're mostly looking to ensure that you're filling your establishment with quality employees with a good work history and positive recommendations in hopes that they'll incorporate those traits to the experience you're building for your customers. In most situations, you won't have a recommendation from a known and trusted source and the applicant won't be a pre-existing friend that you share a personal history with.
To help filter the good applicants from the bad applicants, running a background check can help to provide you with the information you need to make an informed decision. To find a background service, you'll more than likely hit the first place that most people go for information: the internet. Of course with the amount of services available online, it may not be so easy to choose the right employee background check service. Make sure you understand the facts and myths about conducting background searches and who is authorized to access this information.
A large majority of online background checks are provided by subscription software outfits like Instant Checkmate or Net Detective. These are only two examples of the many services out there that offer "instant results" for a small recurring fee. You should be aware, however, that when offering "instant" results the data is coming from outdated public databases. Furthermore, there aren't in most cases the information presented is limited and too general to truly determine if you've found the correct information about the intended person. And these companies will also make claims that law enforcement officials and private investigators use their software to perform background searches.
How to Run an Employee Background Check
Know the facts. A law enforcement official and state licensed private investigators have access to proprietary databases exclusive to them only. Some, including our team at Docusearch Investigations combine several of these proprietary databases and are able to return current public and non-public information.
Whoops! I didn't take Docusearch's advice and hired "That Guy." What do I do now?
Come to terms with losing money. If you terminate "That Guy" now, it will cost you an average of $7,000 for a salaried employee, according to Recruiting Times. If "That Guy" is a mid-level employee, it can cost you $10,000. And if they're a senior executive, replacing them can cost you a whopping $40,000.
Those costs might seem high, but there are far worse repercussions. Keeping "That Guy" around could cost you 6% of your business' revenue every year because of fraud and abuse, according to the Association of Certified Fraud Examiners. And even that is better than your worst case scenario – a lawsuit. 28 states have laws that hold employers liable for willful misconduct by their employees. And since 1980, the number of negligent hiring lawsuits have increased. Companies are targets for lawsuits simply because they tend to have enough money to pay out a judgment if they lose, or in many cases will do anything to settle out of court to avoid press. The average settlement is $1.6 million, according to Liability Consultant's Inc.
Smart employers don't risk their business. Trust your employee background check to Docusearch so you can rest easy knowing that your employees and business will be safe.