Reverse Phone Number
Reverse Phone Number Lookup
$45.00 ea
Want to reverse a phone number? Beware that most Phone Number Lookup Sites Are Scams!
Don't be fooled by web sites guaranteeing "instant access" to reverse a phone number. While they may have access to listed "white page" directories, they cannot reverse unlisted or non-published telephone numbers. Current phone number records are maintained only by individual telephone carriers, and there are many. Not even law enforcement agencies have "instant" access. Because we are private investigators, we have access to information that others don't, including contacts with most telephone carriers. In the event we cannot locate the current name and address of any US phone number, we refund 100 percent of the $45 search fee. Now that's a guarantee!
Includes:
Phone Carrier
Subscriber's Name
Subscriber's Address
Estimated Return Time:
1 Business Day
What to Expect
More About Docusearch Reverse Phone Lookups…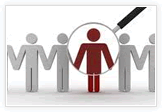 We are state-licensed private investigators with dozens of years experience locating critical information for consumers and professionals. We have access to information sources that others don't. There are no recurring fees, long-term contracts or subscriptions. You pay only for the search you need at a price often less than what you will pay anywhere else, and what you receive will be current and accurate.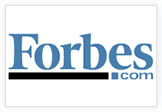 Other reverse phone lookup sites rarely publish a telephone number that you can call to speak to a real person. That's because they are not real businesses. They are affiliate marketers who earn a commission on subscriptions referred and sold. That is all they do. Docusearch.com is hailed by Forbes magazine as "Forbes Favorite". We welcome your phone calls as we want to help.