Getting the Most Out of Your Missouri License Plate Search
Posted by on

September 23rd, 2014


Updated on

October 24, 2017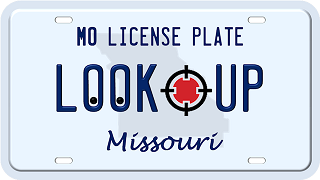 If you need to find out more about a specific Missouri license plate, you probably figure that you can head online and get all of the information you need in just a couple of mouse clicks. That CAN happen, but only if you work with the right team!
What To Look For
-In Brief-
Unfortunately, there is a near-endless array of websites out there that claim they can make your Missouri license plate lookup quick and easy, and most of them aren't on the up-and-up. Instead of giving you prompt, accurate results, they leave you with more questions and plenty of frustration.
So, how do you get the most out of your Missouri license plate search?
The key is to hire a team of licensed private investigators, instead of trying to do the legwork through a random website.
First and foremost, licensed private investigators have access to records that most people don't. That's an incredibly big deal, because the only way you can be assured that the information you've got is accurate is if it came from the Missouri Department of Revenue. They're the only ones who have an up-to-date database of each license plate.
Missouri License Plate Lookup
The problem? The Missouri Department of Revenue isn't going to let just anyone access its records! In fact, they only give access to two groups of people — members of law enforcement and people who have a private investigator's license. If the people running that random license plate search website don't fall into one of these two groups, they're never going to be able to give you the accurate information you need.
What will they give you instead?
Most of these websites have old records that they use to turn into their own personal databases. Unfortunately, though, there's no way to tell if the information in these databases is still correct. After all, a lot can change in just a few years' time!
That's a drastic difference from what a private investigator can get for you. Here at Docusearch, once we're granted access to the Missouri Department of Revenue's records, we can tell you:
– The name of the license plate's registered owner
– The registered owner's address
– The license plate's expiration date
– Details about the vehicle that's registered to the license plate (including the make, model, model year, and VIN number)
How long will it take to get results from a Missouri license plate lookup?
That depends on how efficient your investigator is! Here at Docusearch, we have lots of training and experience, so we know how to streamline the search process, without cutting any quality corners. As a result, we can get your search results to you within one business day — usually in just a couple of hours.
But what about all of those instant results?
Most people who need to do a Missouri license plate lookup are drawn to websites that offer instant search results. After all, it doesn't get any easier than entering the license plate number and waiting a couple of seconds for the information to pop up! Unfortunately, though, websites that work this way are notorious for giving out old information.
Remember, in order to access the current records, your investigator has to get permission from the Missouri Department of Revenue. From there, he has to search through the records and pull up all of the pertinent information. Then, he has to send it all to you. This is obviously a process that takes longer than a few seconds!
Those other websites skip the official records, and instead, use automated software to dig through their own personal databases. But like we've already discussed, those databases are typically chock full of old information. So yes, you'll get instant answers — but there's a good chance that those answers won't be of any help to you!
There's one more thing we need to talk about — the price.
Legitimate private investigators will charge a one-time fee for your Missouri license plate search. (Here at Docusearch, we only charge $39 per search.) That fee will cover all of the work that needs to be done, from the searching to providing you with the results. Makes sense, right?
The vast majority of those other websites don't do it like that, though!
Instead, they bombard you with offers that sound great — like very cheap or even free searches. What they don't tell you, though, is that the price ONLY covers the search itself. If you actually want to see the results, you've got to pay more money. You may even be forced into a monthly subscription plan before you're allowed to see your results!
Don't let anyone force you into a sub-par search. Instead, let the team at Docusearch handle all of your Missouri license plate search needs!