Mississippi License Plate Search -- 3 Tips for Success
Posted by on

September 23rd, 2014


Updated on

October 24, 2017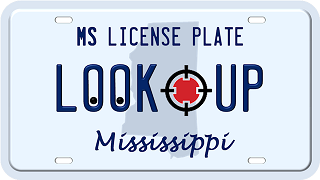 Unfortunately, doing a Mississippi license plate search online isn't quite as easy as it looks.
What To Look For
-In Brief-
That's because there are so many different services — and so many different promises — floating around that it can be hard to tell the legitimate searchers from the ones that are just trying to make a quick buck.
Luckily, you can avoid the latter simply by following these 3 tips:
1. Take a close look at the price
Most people who are looking for someone to handle their Mississippi license plate search simply look for the lowest price. However, the lowest price you see may not actually end up being the lowest price out there!
How is that possible?
Many of the websites that offer Mississippi license plate lookups word their sales copy very carefully. They'll tell you that it only costs a few dollars to do your search — which, technically, is true. However, what they don't tell you is that seeing the search results will cost you extra! In some cases, you may even be forced to sign up for a subscription in order to see your results. Once you've jumped through these hoops, you've spent more than you originally planned on.
Mississippi License Plate Lookup
That's why it's so important to find a service that will only charge you a one-time fee. For example, here at Docusearch, we make it clear that each of our Mississippi license plate search only costs $43. Once you've paid that fee, you won't be asked to pay anything else. And, if we can't track down the information that you need, we'll return that money. That's a big difference from what most other websites offer!
2. Find out where the results actually come from
There's no point in looking up a Mississippi license plate number if the results you're going to get are old and outdated. Unfortunately, though, that's exactly what many of these websites offer!
A legitimate license plate search has to go through the Mississippi Department of Public Safety. Specifically, you need to hire an investigator who will be granted access to their records. Because these records contain such sensitive information, the Mississippi Department of Public Safety will only allow members of law enforcement and licensed private investigators to search through their information!
What's returned with a Mississippi License Plate Lookup?
Here at Docusearch, when one of our investigators is granted permission to view these records, he can tell you:
– Who the registered owner of the license plate is
– Where the registered owner lives
– When the license plate is going to expire
– Details about the vehicle that the license plate is registered to (including the make, model, model year, and VIN number)
– Details about any lien holders that are associated with the vehicle
As an added benefit, our investigators can get this information for you if you have a specific vehicle's VIN number, rather than its license plate number.
But since so few people can actually access these records, the majority of Mississippi license plate lookups end with results that are outdated.
How is that possible?
Because the random website owners can't get access to the Mississippi Department of Public Safety's records, they create their own databases. Unfortunately, the best they can usually do is to get their hands on old records. In the years that have passed since those records were valid, all kinds of things could have changed! You could wind up with information that isn't even remotely useful — making it a complete waste of your time and money.
3. Don't be impressed by instant results
It sounds perfect, right? You simply type in the Mississippi license plate number, and within a couple of seconds, you can find out all kinds of things about it. Unfortunately, it doesn't exactly work that way!
In order to get official, current information from the Mississippi Department of Public Safety, your investigator has to ask for — and then be granted — permission to access their records. Obviously, this is something that can't be done in a couple of seconds. Instead, it will take a few hours to gain access to the records, search them, and provide you with the results.
So, how do all of those websites provide instant results?
Simple! They use their own databases, instead of going through the Mississippi Department of Public Safety. Unfortunately, though, their databases aren't nearly as current as the official records are. In fact, in many cases, the information in these databases is years old. Just think of how much could have changed since then!
If you really want your Mississippi license plate search to be successful, turn it over to the team of licensed private investigators at Docusearch!