A Warning About License Plate Lookup Scams
Posted by Docusearch on

December 15th, 2017


Follow on Google+
(Last Updated On: December 20, 2017)
Other advertisers you'll see on Google promise a Free License Plate Search. Sure the search is free, but the results are anything but free:
They provide instant results, however you could enter any (made up) license number and they will return a result. Don't take our word on it, give it a try. Enter a made-up number and they will say they found a record. And that's just part of the scam! Even if they do have a record for your plate, it will be old information. Think about it. To provide an instant result, the plate information must already be on their server. But wait a minute. The website states that their database was just updated. Well, guess what? The DMV doesn't sell current license plate registration to databases. The DMV only sells the old, outdated data that's of no use to them.
But wait, there's more! They're not in the license plate lookup business, they're in the subscription software business. They want you to sign-up for a monthly commitment of $19+ each and every month. How many license plates do you need to research?
Docusearch is Different…
Because we are licensed private investigators, we have direct DMV access to 37 state DMV's. No online database used here. Because each is hand-searched by our licensed investigators with direct state DMV access, results are not instant. Most can be returned in a day or so. Other may take a few days. But wouldn't you rather have accurate results from the source instead of incorrect or outdated registration data?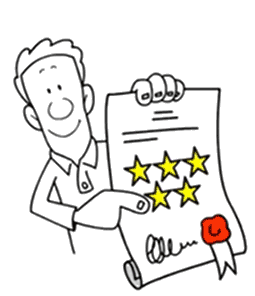 Accurate results do cost more because they come from the state of registration, not a database. But remember, with Docusearch, there is no subscription to buy or monthly commitment. You only pay for the search you need. As long as you've got the right people doing the work, you'll rest easy knowing that you're getting accurate information that you can actually use. To get started, simply select a state to search and we'll give you all the price details and return times.
For more information, watch this short video. It may save you some money: