Beware of License Plate Lookup Scams...
Posted by on

December 14th, 2017



refulk
Other advertisers you'll see on Google promise a Free License Plate Search. Sure the search is free, but the results are anything but free!
Even if they do provide a record for your plate or VIN, it will be old, historic information. Think about it. To provide an instant result, the plate information must already be saved on their server. But wait a minute. The website states that their database was just updated. Well, guess what? The DMV doesn't sell current license plate registration information to databases, because it is protected information, reserved for law enforcement and licensed private investigators. The DMV only sells the old, outdated data that's of no use to them. Want further proof? Please take notice of the disclaimer on the bottom of their page, in tiny print:
"Please be aware that the information obtained using SearchQuarry.com searches may not always be accurate and up to date as we do not create, verify, or guarantee the accuracy or the amount of information provided through our service. Data availability is largely dependent on various public sources from which the information is aggregated…"
Does this sound like you're getting current license plate information?
But wait, there's more! They're not in the license plate lookup business, they're in the subscription database business. They want you to sign-up for a monthly commitment of $19+ each and every month. How many license plates do you need to research?
Docusearch is Different…
Yes, we do cost more. That's because the DMV charges us more to access current registration information. That's also why results cannot be instant. But we're quick. In fact, we will return plate or VIN results from the states listed below in less that an hour, (during our normal business hours). And because we are licensed private investigators, we have direct DMV access to 37 state DMV's.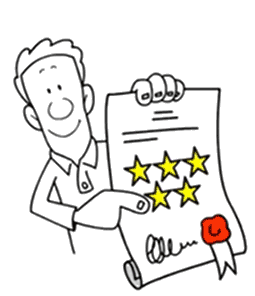 •Arizona •California •Colorado •DC •Florida •Illinois •Kentucky •Louisiana
•Maine •Maryland •Massachusetts •Michigan •Minnesota •Mississippi •Missouri
•Nebraska •New York •Ohio •South Carolina •Tennessee •Texas •Wisconsin
The cost for a license plate lookup for the above states is only $39. But remember, with Docusearch, there is no subscription to buy or monthly commitment. You only pay for the search you need. As long as you've got the right people doing the work, you'll rest easy knowing that you're getting accurate information that you can actually use. To get started, simply select a state to search and we'll give you the service you deserve.
For more information, watch this short video. It may save you some money: