More About Docusearch License Plate Lookups…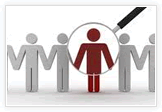 We are licensed private investigators with dozens of years experience reversing license plates for consumers and professionals. We only offer license plate lookups in states that we have direct access to, currently 37 states. Each request is hand-searched by a real investigator. There are no recurring fees, long-term contracts or subscriptions. You pay only for the search you need at a price often less than what you will pay anywhere else, and what you receive will be current and accurate.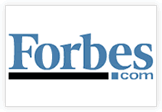 Other license plate lookup sites rarely publish a telephone number that you can call to speak to a real person. That's because they are not real businesses. They are affiliate marketers who earn a commission on subscriptions referred and sold. That is all they do. Docusearch.com is hailed by Forbes magazine as "Forbes Favorite". We welcome your phone calls as we want to help.