New Jersey License Plate Lookup -- Here's How to Find the Right Service
Posted by on

September 24th, 2014


Updated on

October 24, 2017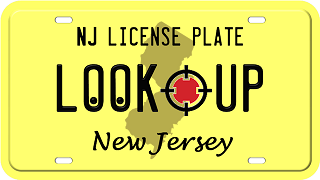 Before you hand over your hard-earned money to the first New Jersey license plate lookup service you find online, you need to make sure you're working with a good one.
What To Look For
-In Brief-
Here's how you can tell if your potential service is the right service:
– Look at the qualifications
Most of those random websites won't tell you ANYTHING about themselves. They'll simply offer you a search box and a "Pay" button. But if you don't know who's handling your New Jersey license plate search, how do you know that the results are legitimate? How do you know you haven't gotten old information, or downright wrong information?
A legitimate New Jersey license plate search service will tell you exactly who's doing the work for you — and if you're in the right place, it will be a licensed private investigator. After all, licensed investigators have access to all kinds of information that most people don't. In fact, the New Jersey Motor Vehicle Commission won't let anyone BUT licensed private investigators and members of law enforcement look at their records! That's a big deal, because they're the ONLY ones who have a current, accurate record of each license plate.
 New Jersey License Plate Lookup
– Find out where the information is coming from
This is very simple advice — if your potential New Jersey license plate lookup service doesn't get its information directly from the state's Motor Vehicle Commission, you're wasting your time! After all, you're dealing with some sensitive information, and you need to make sure it's correct.
Here's what a licensed private investigator can tell you after he has searched the Motor Vehicle Commission's records:
– The name of the license plate's registered owner
– The registered owner's address
– The license plate's expiration date
– Specific details about the vehicle that's registered to the license plate (including the make, model, model year, and VIN number)
– Specific details about any lien holders that may be associated with the vehicle
So what will those random websites give you?
They'll try to give you similar information, but since they can't access the official records, they have to do things differently. Most of these websites create their own databases, but unfortunately, the vast majority of those databases are created with records that are several years old. As a result, it's common to end up with information that's completely out of date!
 New Jersey License Plate Search: How long does it take?
Most people are impressed when they find a New Jersey license plate search service that can give them instant results. However, once you know what's going on behind the scenes, it becomes a whole lot less impressive!
Remember, the only way to get accurate, current information is to go through the New Jersey Motor Vehicle Commission's records. Since they have to approve everyone who accesses their records, it's impossible to get legitimate information in just a few seconds.
Here at Docusearch, it takes us 1-2 business days to complete a New Jersey license plate lookup. Yes, that's longer than you'll wait on those other websites, but you can also rest easy knowing that our information is actually accurate!
Those other websites use automated software to dig around in their database. The software is built to spit out information in a few seconds, so that's how you're able to get instant results. Unfortunately, there's no one working behind the scenes to make sure that the information you're given is correct — or to make sure that you've gotten ALL of the information about a specific license plate. For all you know, those instant results are going to send you on a wild goose chase!
– Find out exactly how much it will cost you
When you look at all of the work that's involved, it doesn't make sense that you would be able to get a New Jersey license plate search done very cheaply. So, how do those random websites get away with offering teeny-tiny rates?
They twist their words around!
Most of those websites say that it will only cost you a few dollars to search their records. And, technically, they're not lying. That's all you'll have to pay to physically type the license plate number into their search box. However, if you actually want to see the search results, you'll have to pay more! You may even be forced to sign up for a subscription in order to see your search results.
Legitimate licensed private investigators don't work that way. For example, here at Docusearch, we make it clear that each of our New Jersey license plate lookups is done for a one-time fee of $44. That price covers ALL of the work we do from start to finish. And, if we can't find the information you need for some reason, we'll return your money.
The right New Jersey license plate search service is only a click away — at Docusearch.com!