Looking for the Best Illinois License Plate Search Results? Here's How to Get Them
Posted by on

September 15th, 2014


Updated on

October 24, 2017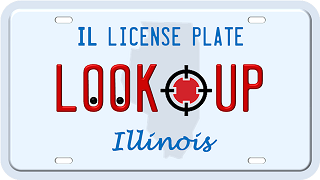 If you've got an Illinois license plate number, the right investigator can tell you who owns it. The key, though, is to understand what separates the good investigators from the bad. Otherwise, your Illinois license plate search won't turn up any useful information!
What To Look For
-In Brief-
Let's start with the basics — in order to do a legitimate Illinois license plate lookup, you have to turn to a licensed private investigator. That's because the Illinois Department of Motor Vehicles won't hand information over to just anyone. If you're not law enforcement or a licensed investigator, you're not going to be allowed to access their current records.
So how do all of those other websites have databases that you can search through? They're not run by licensed investigators, so how are they getting their hands on the information?
They've got outdated information! Sure, they may give you a name and an address to go along with a specific license plate number, but that's no guarantee that the same name and address is still attached to that license plate number. For all you know, that person hasn't been registered to that license plate for years!
Illinois License plate Lookup
In contrast, when a good licensed private investigator does an Illinois license plate lookup, he goes through the Department of Motor Vehicles' records by hand. That way, not only will you wind up with current information, you'll also wind up with ALL of the information that goes along with that specific license plate number — like the registered owner's name and address, the date the license plate will expire on, the make, model, and model year of the car that the license plate is registered to and the VIN number of the car.
(While we're on the subject of VIN numbers, it's important to point out that good investigators can also uncover this information if you have a complete VIN number, instead of a license plate number. You won't be able to switch things around like that on those "other" websites!)
How long does an Illinois License Plate Search take?
Let's face it — if you're doing an Illinois license plate lookup, you need the information right away. That's why all of those random websites make such a big deal out of their instant services! Doing the searching by hand means that you won't be able to get the information in a couple of seconds. However, good investigators understand that time is of the essence, and they have the training and experience to make their search as efficient as possible. That way, you can get the information you need quickly, without having to worry that they're cutting corners to get it to you. In fact, the best investigators can typically get the information to you within a few hours!
What about the price?
If you've checked out some of those random websites, you know they offer dirt-cheap prices for their Illinois license plate search services. Unfortunately, what they usually forget to mention in their sales copy are the hidden fees you'll likely get stuck with. For example, a lot of websites will tell you that it's free to search their license plate database, and it is — until you actually want to SEE the results. Then, you have to fork over some money, and it's usually more money than you were planning on! Other websites will make you sign up for a subscription to do an Illinois license plate lookup. That's a complete waste of your money, because what are the odds you'll ever need this service again? Odds are you've got questions about ONE license plate, which means you'll never take advantage of your subscription!
An easy way to spot the good investigators is to look for an affordable one-time fee. (For example, Docusearch only charges $39 for their Illinois license plate search.) You'll pay them when you place your order, and the price will include everything you need. And, as an added benefit, if your investigators can't uncover any information, they'll return every single cent that you paid them. While it's very rare that a good investigator won't be able to get the information you need, it's nice to be covered just in case it happens.
Want to move forward with the right investigators? Getting the team of licensed private investigators at Docusearch to handle your Illinois license plate search is only a few mouse clicks away!