Make Sure You're Getting the Most from Your Idaho License Plate Search
Posted by on

September 19th, 2014


Updated on

October 24, 2017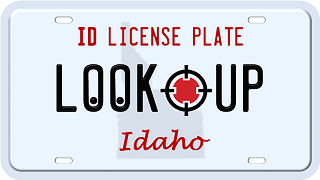 If you're like most people, you figure that you can head onto the world wide web at anytime of the day or night, punch in that license plate number you're curious about, and have all of the background information spit out at you in a matter of seconds.
What To Look For
-In Brief-
Unfortunately, there are plenty of Idaho license plate lookup services that take advantage of people like you every single day!
There's a right way and a wrong way to search for an Idaho license plate. If you don't know the difference, you're not going to end up with results that you can actually trust.
Here's how you can make sure you're getting the most out of your search:
– Find out where the results come from
In order to get accurate, up-to-date information about an Idaho license plate, your search has to be done through the Idaho Division of Motor Vehicles. From there, you can get:
– The name of the license plate's registered owner
– The registered owner's address
– The license plate's expiration date
– Specific details about the vehicle that's registered to the license plate (including the make, model, model year, and VIN number)
– Specific details about any lien holders that are associated with the vehicle
As you can see, there's a ton of information to be had! The only problem? They only allow certain people to access this information — licensed private investigators and members of law enforcement, to be exact. So, unless you have one of these people handling your search, you're never going to get the full story about that license plate you're so curious about.
Luckily, legitimate investigators will be more than happy to tell you that their searches are done through the Idaho Division of Motor Vehicles. Those random websites — the ones that DON'T have licensed investigators on staff — will be a lot more vague. Since they can't access the official records, they'll likely brag about a database they've built themselves. What they won't mention, though, is that these databases are typically made up of old records that may or may not still be accurate!
 Is There an Instant Idaho License Plate Search?
– See if the time frame makes sense
Most of the websites that promise to give you instant results in your Idaho license plate search don't explain how the process actually works. In most cases, the website has automated software that goes through the website's database and spits out information. We've already discussed how risky these databases can be, but the problem extends even further than that.
How?
In this scenario, there's no human oversight. No one is checking your results before they're sent out to you. For all you know, the automated software made a mistake or missed a bunch of important information.
Here at Docusearch, we don't automate anything. Our licensed private investigators personally access the Idaho Division of Motor Vehicles' records and then personally search through them. After that, they personally compile the results and send them to you. Yes, this makes the process take a little longer (1-2 business days, to be exact), but it also makes your search a whole lot more fruitful.
 How much is an Idaho License Plate Lookup?
– Check out the price policy
Search for an Idaho license plate lookup service online, and you'll be greeted with all kinds of tempting offers of cheap and even free searches. While these offers may sound great on the surface, a little bit of digging proves that they're not nearly as great as you think!
Unfortunately, many websites allow you to search their records for a small fee, but when you actually want to see the results, you have to pay ANOTHER fee. Some websites even take things a step further and force you to buy a subscription plan before you can see your search results. By the time all is said and done, you've spent way more money than you planned — and way more money than the website mentioned in all of that fancy sales copy.
Making matters worse, these websites usually don't have any kind of guarantee. So, if you can't find the information you need, you're simply out the money. You'll be hard-pressed to find any way to contact the website to even ask for your money back!
Licensed private investigators do things totally differently. For example, here at Docusearch, we come right out and say that all of our Idaho license plate searches come with a one-time fee of $39. Once you place your order, we won't ask you for another dime.
It's easy to get the most out of your Idaho license plate lookup… Just hand the reins over to the team of licensed investigators at Docusearch!