Explaining the "Hows" of a Kentucky License Plate Search
Posted by on

September 16th, 2014


Updated on

October 24, 2017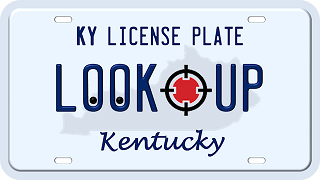 It happens in an instant — someone hits your car and takes off. All you're left with is some damage and a Kentucky license plate number that you were lucky enough to scribble on a piece of paper. Now what?
What To Look For
-In Brief-
Now you turn to a team of licensed private investigators that can do a Kentucky license plate search for you!
How does it work?
Our investigators will take that license plate number and run it through the Kentucky Transportation Cabinet's DMV computer, looking for everything that's associated with it. Once finished, we'll be able to tell you who the registered owner of the license plate is, where he lives, when the license plate is going to expire, the make, model, and year of the car it's registered to, the VIN number, and even the names of any lien holders that may be associated with it.
(And, just in case you're wondering, our investigators can uncover the same information if all you have to go on is a VIN number, instead of a license plate number.)
The big key here is doing the searching by hand. Most of the Kentucky license plate lookup services you see out there rely on automated tools — meaning their searches aren't done with nearly the same attention to detail. Making things even worse, those automated websites don't have access to current information. The information they spit out could be years old!
Kentucky License Plate Lookup
How is that possible? The Kentucky Transportation Cabinet doesn't turn over current license plate information to just anyone. After all, this is some pretty sensitive information we're talking about! If you want to get access to their records, you either have to be a member of law enforcement or a licensed private investigator. So, no matter what all of those websites say, they're not going to be able to give you the information you need. After all, how many of them are REALLY run by licensed private investigators?!
How long does it take?
With all of that hand-searching, you probably think that it can take days — or even weeks — to get the results of your Kentucky license plate search. Luckily, that's not the case! Yes, good investigators will take the time to go through all of the records carefully, but they know how to streamline the process. They have enough expertise to know exactly where to go and what to do to get you quick results. In fact, if you place your order on a business day, you'll likely have your Kentucky license plate lookup results in just a couple of hours!
This is important to remember, because it's a great way to tell the legitimate investigators from the services that are simply trying to take your money. If a license plate search service tells you that it can get you instant results, run! That's a nice way of saying that they're going to use software to dig through outdated records. That's the last thing you need!
How much does a Kentucky License Plate Search cost?
This is a "how" that you'll love reading the answer to! Amazingly, good private investigators can do a comprehensive license plate search for an affordable rate. (For example, Docusearch only charges $39 for its Kentucky license plate search.) So, all of that hand-searching won't cost you an arm and a leg.
And, you'll only have to worry about paying a one-time fee for each search. While that may seem like common sense, it's a big difference from other services. Some of them actually make you sign up for a monthly subscription just to get some information about one license plate! Considering that you'll probably only need to look up information on one license plate, a subscription is a waste of your time and money!
Think that sounds bad? Some Kentucky license plate lookup services are worse than that! Specifically, they only ask for a tiny bit of money upfront, and then ask for a big chunk of money when it comes time to actually see the results of your search. Or, they'll claim to have "free searches". Technically, they're telling the truth, because it's free to actually type the license plate number into their search box. But when the results pop up, you'll be forced to pay for them!
Good licensed investigators don't act that way. In addition to a one-time fee, they'll also offer a money-back guarantee. That way, if they're unable to uncover the information for some reason, you won't be out the money.
Ready to see what great licensed investigators can do for you? Turn your Kentucky license plate search over to the team at Docusearch!