How to Avoid a Headache with Your Kansas License Plate Search
Posted by on

September 19th, 2014


Updated on

October 24, 2017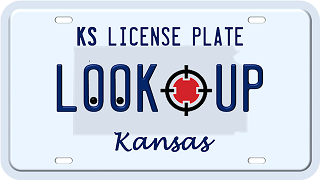 If you've gone to the trouble of getting a full Kansas license plate number, and now you're spending time trying to figure out how to dig up the information behind it, you must have a good reason. So, the last thing you want is to have your search turn into a stressful nightmare.
What To Look For
-In Brief-
Here's how to do a Kansas license plate search the right way, so that you don't end up with a headache:
– Forget about those super-cheap services
Google the term "Kansas license plate search", and you'll wind up with countless websites offering their search capabilities for just a few dollars — or even less! It sounds like a great deal, until you realize what's really going on behind the scenes.
What most of these websites don't tell you is that the super-low price they've given you only applies to the search itself. If you want to actually see the results, you're going to have to fork over more money. You may even be forced into signing up for a subscription just to see your results. In the end, you'll wind up spending way more than you planned on when you first landed on the site.
The key to avoiding problems like these? Look for a service that touts its one-time fees. For example, here at Docusearch, we can do a Kansas license plate lookup from start to finish for just $44. And, if we can't find the information you need, we'll return your money. You'll be hard-pressed to find any kind of money-back guarantee on those other websites!
 Kansas License Plate Lookup
– Make sure you're getting official information
No matter how much money you end up spending, you want to know that the results you've gotten are accurate! The only way to do that is to pay for a license plate search that goes through the Kansas Division of Motor Vehicles. Specifically, you'll need to hire someone who can access their current records and get you the information you need.
But remember — these records can't be accessed by just anyone!
Members of law enforcement and people who have a private investigator's license are the only ones who are granted access to these records. So, unless the service you're paying for is run by licensed private investigators, you're not going to get the official story — no matter what their fancy sales copy tells you.
Once your investigator logs onto the Kansas Division of Motor Vehicles' records, he can tell you:
– The name of the license plate's registered owner
– The registered owner's address
– The license plate's expiration date
– Details about the vehicle that the license plate is registered to (including the make, model, model year, and VIN number)
– Details about all of the lien holders that are associated with the vehicle
When websites can't access these records, the best they can usually do is to get their hands on old records. Unfortunately, though, that also means that the information in them could be completely out-of-date — and, thus, completely useless!
 Is there an "instant" Kansas license plate lookup?
– Don't be lured in by promises of instant results
Many of the websites that offer Kansas license plate search services prey on curiosity. They know you're dying to find out who is behind that license plate number, and they figure that by promising instant results, you'll do business with them. Unfortunately, though, those instant results aren't all they're cracked up to be!
Yes, you'll get them in a matter of seconds, but there's also a good chance they're inaccurate. That's because it's impossible for someone to ask for — and be granted — access to the Kansas Division of Motor Vehicles' records in just a few seconds. Instead, these websites link automated software to their own databases. The software goes through the database and spits out some information, but since it's not combing through the official records, there's no guarantee that the information you get will be current or correct.
– Expect prompt results
Just because it isn't a good idea to get instant results doesn't mean you have to wait forever for them. After all, waiting around and wasting time is a surefire way to end up with a headache! Luckily, good investigators know how to streamline the process so that you can get your Kansas license plate search results quickly — without cutting any corners. In fact, here at Docusearch, our investigators can get you the information you need in 1-2 business days.
You can bypass the stress simply by turning your Kansas license plate search duties to the team at Docusearch!