Arkansas License Plate Search -- Here's How to Do a Good One
Posted by on

September 19th, 2014


Updated on

October 24, 2017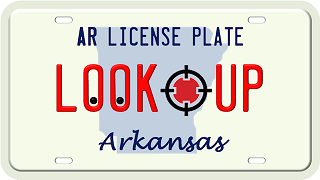 It's definitely possible to take that Arkansas license plate number you scribbled down on a piece of paper, type it into a random website, and get some information on it in a matter of seconds.
What To Look For
-In Brief-
But if you're actually looking for LEGITIMATE information, this isn't the way to do it!
There are countless websites out there that offer Arkansas license plate lookup services. Unfortunately, though, the vast majority of them offer a sub-par experience that can actually leave you with more questions than answers.
So, how do you look up an Arkansas license plate the right way?
You get a licensed private investigator to do it for you!
Licensed private investigators have special tools and training that those random website owners don't. Here at Docusearch, we can take that license plate number and get a variety of background information on it, including:
– The name of the license plate's registered owner
– The registered owner's address
– The license plate's expiration date
– Details about the vehicle the license plate is registered to (including the make, model, model year, and VIN number)
– Details about any lien holders that are associated with the vehicle
And, to make things even easier on you, we can also get this information if all you have to go on is a vehicle's VIN number, instead of a license plate number. In either event, though, the only way we can get this information is to use the Arkansas Office of Motor Vehicles' records.
Arkansas license plate lookup
And that's where all of those random websites head down the wrong path.
Because the information is so sensitive, the Arkansas Office of Motor Vehicles won't give it out to just anyone. They'll only allow members of law enforcement and people with a private investigator's license to access it. Since those random websites aren't run by either, they can't get into those records and get you the information that you need!
What do they offer instead?
Those random websites typically build their own databases that are made up of old records — which may or may not be up-to-date. Then, they install software and other automated tools that scan the database and spit out the information. That's how they're able to give you instant results.
Here at Docusearch, we don't work that way. Because we have to ask for — and receive — access to the Arkansas Office of Motor Vehicles' records, we can't get the information to you in a couple of seconds. Instead, it takes us about 2-3 business days to get it to you. But in the meantime, you can rest easy that you're getting current information, and that there's an actual human being overseeing the process. Our private investigators will make sure they get ALL of the information you need, instead of just painting a partial picture.
But can you really afford to hire a licensed private investigator to do your Arkansas license plate lookup?
Absolutely!
Unlike those random websites, license private investigators will work for a reasonable, one-time fee. (For example, here at Docusearch, we can do your Arkansas license plate search for just $44.) That's a big difference from the random websites, which tend to surprise you with hidden fees!
How do they do that?
Most of them offer searches that are very cheap or even free. It sounds great on the surface, and people figure it's the perfect solution. What they don't tell you in the sales copy, though, is that the price only covers the search itself. If you actually want to see the results of your search, you have to pay more money. In some cases, these websites even force you to buy a monthly subscription in order to see the search results. Talk about a waste of money! After all, how many Arkansas license plates do you plan on looking up? Odds are you'll never use your subscription ever again!
And, unfortunately, you usually wind up spending all of that extra money whether you get legitimate information or not, because most of those random websites don't offer any kind of money-back guarantee. But here at Docusearch, we'll return your money if we can't find any information — no matter what the reason.
So, don't listen to all of those too-good-to-be-true sales pitches. If you want your Arkansas license plate search to turn up legitimate information that you can actually use, you've got to have the right people doing the searching. You'll find them at Docusearch!