4 Tips for a Successful Ohio License Plate Search
Posted by on

September 24th, 2014


Updated on

October 24, 2017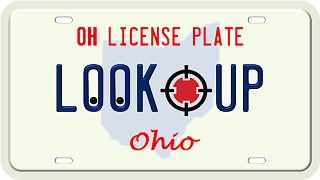 You probably don't know it, but all Ohio license plate searches are NOT created equal.
What To Look For
-In Brief-
If you want the best results, you've got to do some homework first. Specifically, you need to:
1. Put everyone but the licensed private investigators in the "No" pile
Google the term "Ohio license plate lookup", and you'll be faced with a huge assortment of websites that all say they can make your search quick and easy. However, if you REALLY want your search to be quick and easy, you need to make sure it's done by a licensed private investigator. A search that's done by anyone (or anything!) else simply isn't worth your time!
Why?
Licensed private investigators have access to information that most people don't. In fact, the Ohio Bureau of Motor Vehicles — the department that's responsible for keeping and maintaining current, accurate records for every license plate in the state — will only let licensed private investigators and members of law enforcement see their records! So, if you use a service that's run by "regular people", you won't have access to the information you need.
 Ohio License Plate Lookup
2. Expect lots of details
When it's done correctly, an Ohio license plate lookup can uncover all kinds of information, like:
– The name of the license plate's registered owner
– The registered owner's address
– The license plate's expiration date
– Details about the vehicle that is registered to the license plate, including the make, model, model year, and VIN number
– Details about any lien holders that may be associated with the vehicle
When you see all of the sensitive details that can pop up during an Ohio license plate search, it's easy to see why the state's Bureau of Motor Vehicles is so strict about who gets to see them!
Bottom line — if someone tells you they won't be able to get much information with the license plate number you've given them, they're not capable of doing the job properly!
How much is an Ohio license plate search?
3. Be careful with your wallet
If you're trying to narrow down all of those Ohio license plate search services according to who does the cheapest work, you'll likely end up very disappointed! That's because many of the random websites use carefully-worded sales copy that disguises how much money you'll really have to spend before all is said and done.
What do they say?
You'll typically see a reference to very cheap (or even free!) searches. On the surface, it makes it look like a very affordable service. However, what these websites forget to mention is that those rates ONLY apply to the search itself. When it comes time to actually see the results of your search, you'll be told to hand over more money. Some websites even take it a step further and force you to sign up for a subscription before they'll let you see your search results. By the time all is said and done, you'll likely wind up spending far more than you were expecting.
That's why it's so important to do business with legitimate private investigators. The good ones will make it clear that they only charge one-time fees that cover all of the work that needs to be done. (For example, here at Docusearch, we do each of our Ohio license plate searches for just $39.) You'll never have to deal with hidden fees or other expensive surprises. You won't see a promise like that on those random websites!
4. Remember that "instant" often equals "inaccurate"
At first glance, a website that can give you instant results for your Ohio license plate search seems perfect. But when you learn more about how those instant results are generated, you realize that these services are anything BUT perfect!
That's because these websites rely on their own databases and automated software. Unfortunately, since they don't have access to the official records at the Ohio Bureau of Motor Vehicles, they have to create their databases using old (and likely outdated) records. Then, they don't even bother to have anyone check to see that the automated software actually got it right. For all you know, the software made a mistake and spit out some other license plate's information — or didn't find all of the information that exists about a specific plate. The potential for mistakes is endless!
Licensed private investigators don't have automated software or any other fancy tools doing the work for them. Instead, they personally ask for access to the Ohio Bureau of Motor Vehicles' records, and then an actual person does the searching and gives you the results. In the end, you're given a complete picture that was checked by hand.
Don't let your Ohio license plate search turn into a nightmare! Instead, turn the work over to the team of licensed private investigators at Docusearch.