4 Tips to Help You Do the Best California License Plate Search
Posted by on

September 24th, 2014


Updated on

October 24, 2017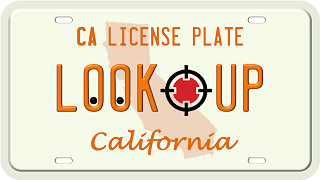 Whether you're the victim of a hit and run or you want to figure out why that car has been following you around town, you can get the answers you need from a legitimate California license plate lookup.
What To Look For
-In Brief-
But in order to do a legitimate search — and avoid the tricks that the vast majority of license plate lookup services offer — you've got to follow these 4 tips:
1. Look for the word "database"
…And if you see it, run! Many California license plate search websites create their own private databases and provide information from them.
Why don't they just use the official records that the state keeps?
Because they don't have access to them! The California Department of Motor Vehicles is very careful about who it gives information to. They'll only allow members of law enforcement and people with a private investigator's license to access their records. Since most of those license plate lookup websites are run by people who don't fall into either of those categories, they can't get their hands on the current information.
So where does their information come from?
In order to create their databases, most websites turn to old records. Unfortunately, though, any of the information could have changed since those records were valid — which means you'll never know if the search results you got from one of those websites is actually worthwhile!
 California License Plate Lookup
2. Get the skinny on the specifics
Thanks to state law, California license plate searches are done a little bit differently than they are in other states. Even if your investigator has full access to the California Department of Motor Vehicles' records, he won't be able to tell you where the registered owner of the license plate lives.
So what CAN he tell you?
A legitimate search will get you:
– The name of the license plate's registered owner
– The license plate's expiration date
– Details about the vehicle that the license plate is registered to (including the make, model, model year, and VIN number)
– Details about any lien holders that are associated with the vehicle
This is the ONLY information that a valid California license plate search can uncover, so if you hear something different, you're not being told the truth!
What about California license plate search instant results?
3. Avoid "instant" results like the plague
If you're really curious about a specific California license plate, you probably want to get your search results as soon as possible. But if you get them TOO soon, they may be of no use to you!
How is that possible?
The websites that provide instant search results use a combination of private databases and automated software to do it. Specifically, the software crawls through the database and is able to spit out information in just a couple of seconds.
There are a couple of problems with this process. First, like we've already discussed, private license plate databases are usually old and outdated, so even though you're getting answers instantly, they're very likely the WRONG answers! Second, there's no one overseeing the process. No one is bothering to make sure that the software didn't make a mistake. For all you know, the software missed something, and you're missing a vital part of the picture!
But just because you can't rely on instant results doesn't mean you have to wait forever for your search results. Good investigators have special training and experience, so they know how to make things as efficient as possible, without cutting any quality corners. Here at Docusearch, we can do your entire California license plate lookup and get the results to you within one business day or less. And since we have real private investigators doing all of the work — instead of a bunch of automated tools — you'll never have to worry that the results are wrong or incomplete!
4. Beware of cheap searches
You don't have to spend a ton of money on your California license plate search, but if you simply look for the cheapest price, you'll likely wind up with more problems than solutions!
That's because many websites offer very cheap searches. However, what they don't tell you is that the low price ONLY applies to the search itself. Once the results pop up, you'll have to spend more money to look at them. You may even be forced to sign up for a pricey subscription in order to see them! By the time all of the nickel and diming is done, you've spent way more than what the fancy sales copy implied!
Legitimate investigators don't work that way. Here at Docusearch, we charge a one-time fee of $39 for each California license plate lookup. You'll never be asked to fork over more money — and, to the contrary, if we can't find the information you need, we'll even return your money!
If you're looking for the best information, turn your California license plate search over to the team of licensed private investigators at Docusearch!