License Plate Number Lookup Guide For Your State
Posted by on

August 28th, 2018


Updated on

July 1, 2019



There it is. That car that keeps slowly passing by your house. One day, you catch a glimpse of the license plate, but what can you do with it?
Alot!
It's easy to find a vehicle's owner by its license plate; you just have to know how the process works.
Unfortunately, most people think that only police officers can run a license plate, but a licensed private investigator has access to all of the same information.
As long as you have a good reason, a licensed investigator can run a license plate lookup search. There's a long list of permissible purposes, but here are some of the most common scenarios:
– A car sideswiped you and took off, and you need to provide the vehicle owner's name and address to your insurance company.
– You're trying to recover a debt from someone, but you don't have their full name and address.
– You're involved in a fraud investigation, and the only thing you know about the suspect is his license plate number.
– Your ex owes you child support and no longer lives at the address you have for him, but you know his license plate number.
But what about all of those websites touting free lookups and instant results?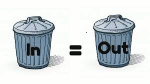 This is a common misconception because so many scammy websites have climbed to the top of the Google search results. However, no website can let you type in a license plate number and instantly pull up the current owner's name and address. Some websites also promise free and unlimited searches, but that's not true either.
Nothing is free. You may get to type in a license plate number for free, but if you actually want to see the results, you'll have to pay up. Some websites even force you to sign up for an expensive monthly subscription to see your results.
Even worse, these results are inaccurate. These websites aren't run by licensed private investigators, so it's impossible for them to have current DMV information. Instead, these websites are merely data aggregators who buy a bunch of old DMV records and hope you don't know the difference.
Look carefully at the fine print on these websites, and you'll likely spot a disclaimer like this:
"Please be aware that the information obtained using SearchQ—–.com searches may not always be accurate and up to date as we do not create, verify, or guarantee the accuracy or the amount of information provided through our service. Data availability is largely dependent on various public sources from which the information is aggregated…"
Most states re-use license plate numbers, which means the vehicle owner you saw listed on one of those "free" websites probably hasn't owned that plate for several years. Sadly, most people don't learn the real story until they've spent their hard-earned money. Here at Docusearch, we receive about a dozen phone calls every day from people who have been scammed.
Where do I find expert advice about license plate lookup information in my state? Click your state below:

Alabama
Arizona
Arkansas
California
Colorado
Delaware
Washington DC
Florida
Idaho
Illinois
Iowa
Kansas
Kentucky
Louisiana
Maine
Maryland
Massachusetts
Michigan
Minnesota
Mississippi
Missouri
Montana
Nebraska
Nevada
New Jersey
New Mexico
New York
North Carolina
North Dakota
Ohio
Oregon
South Carolina
Tennessee
Texas
Utah
Virginia
Wisconsin
Wyoming
How long does this take?
Usually it only takes about an hour. In some states, it may take a couple of days. Either way, you'll get accurate information because the source is the DMV!
"How much does this cost?"
A reputable licensed private investigator will only charge you a small one-time fee. Here at Docusearch, our average fee is $39 and roughly $25 of that goes to the state DMV because they charge us for each search we run. There are no hidden fees or any forced subscriptions.
Now that you know what goes into a legitimate search, you know how easy it is to find a vehicle's owner by it's license plate!
About Docusearch's License Plate Lookup Service
Online for over 22 years, Docusearch has been trusted by private investigators, attorneys and insurance companies nationwide to find current vehicle ownership records through it's license plate lookup service. Unlike database providers and subscription software, Docusearch obtains vehicle registration records direct form the source, the State DMV.  Why should you settle for anything less than current, accurate results.
License Plate Lookup Scam Alert — Always Read the Fine Print!
License Plate Search – How to Search License Plate Numbers Online
Is It Legal to Run a License Plate? (The answer may surprise you!)
Is There a Free License Plate Lookup?
License Plate Number Lookup: 6 Must-Knows Before You Search [2020]