Countywide Civil Records (county)
Conduct your small claims court records search online for any county. Hand searched locally by licensed investigators.
Countywide Civil Court Records pertain to civil litigation and legal actions filed against individuals and businesses. Searched on-site in the requested county, this search will return such information as the case number, cause of action, disposition or current status, as well as any details about the case and litigants involved (when available) occurring within the past ten years. This search will not return case transcripts. Separate family and probate courts are not searched.
To help defray rising court costs, some jurisdictions now impose a surcharge to access their records. This fee is county-imposed and passed directly to them.   Click here to check your county.
Each county varies with regard to what is maintained in its upper (Circuit) and lower (County) courts, normally depending on the dollar amount involved. General speaking, lower courts include small claims and civil litigation under $5000.00, upper courts include circuit court and civil litigation in excess of $5000.00. This Countywide Civil Court Records (County) will search lower courts, often referred to as "Small Claims Court".  A maximum of ten records will be returned per court searched.
Includes:
All county level (small claims) civil court filings in specified county for past 10 years
What's Needed:
Subject's name, county and state to search

Helpful: subject's date of birth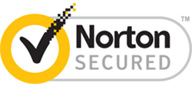 Reviews
Countywide Civil Records (county) Rated 4.85 out of 5 based on 7 ratings and 7 customer reviews.
The reviews provided below were submitted by actual Docusearch clients who have purchased this search and have expressed their opinion.
Countywide Civil Records (county) Reviews:
"Always accurate. Always fast."
Always accurate. Always fast. Very pleased.
"Great Results"
Thanks for the information. It was very timely
"Great Service"
I was pleasantly suprised by just how easy it was to do a civil court records search. I recieved my results in a prompt and timely manner, and I found the customer service to be excellent.
"Results Came Back Fast!"
I was very impressed with how quickly the results came back for my civil court record search. Not to mention this is the only investigation company I found with a satisfaction guarantee.
"This site is great"
I was having difficulties finding the information on other websites. Docusearch found my information right away and saved me a significant amount of time. I'm glad I used their private investigators for this one.
Countywide Civil Records (county)
Rated

4.85

out of

5

based on

7

ratings and

7

customer reviews.
Posted by Docusearch on

March 25th, 2010


Follow on Google+