Why Conduct Employee Background Checks?
Posted by Docusearch on

July 9th, 2013


Follow on Google+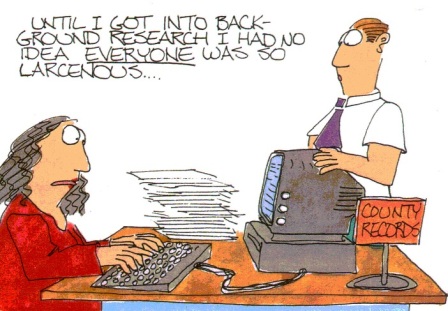 Are you skipping employee background checks?  You're putting yourself at risk!
If you think that a pre employment screening is a little too "formal" for your company, think again.  By not running any kind of employee background check, you're putting your profits, your reputation, and your other employees at risk!
If reading that makes you a little nervous, that's a good thing.  In fact, you should be, when you consider that:
–         In 28 states, there are laws that hold employers liable for willful misconduct by their employees.  That means if one of your employees does something illegal — even off the clock or away from the office — you can be held legally responsible for it!
–        The number of negligent hiring lawsuits has gone up steadily since 1980. Liability Consultant's, Inc., reports that the average settlement in one of these cases is $1.6 million.  And not only will a lawsuit hurt your bottom line — it will also damage your reputation!
–        Companies are "targets" for lawsuits, simply because they tend to have enough money to pay out a judgment if they lose — or, in many cases, will do anything to settle out of court.
–        Businesses aren't just losing money in lawsuits.  According to the Association of Certified Fraud Examiners, the average business loses $9 per employee every single day because of fraud and abuse.  By the end of the year, those companies will lose a whopping 6% of their revenue thanks to less-than-savory employees!
–        Even if you fire bad employees later, you're still going to lose money.  According to Recruiting Times, replacing a salaried employee costs, on average, $7,000.  If you have to replace a mid-level employee, it can cost you $10,000.  And if you have to replace a senior executive, it can cost you a whopping $40,000!
So, what can you do to protect yourself?
You have to start by understanding exactly what "negligent hiring" is.  That way, you can come up with a hiring system that doesn't leave you open to unnecessary risks.
Luckily, you don't have to do all of this on your own.
Here at Docusearch.com, we specialize in employee background checks.  We can help you come up with a strategy and find out everything you need to know about someone before you welcome them into your business.
When you count on our licensed investigators to handle your pre employment screening process, you can rest easy knowing that your employees and customers will be safer.  Your bottom line can also breathe a sigh of relief because you'll be at less risk of getting sued.  You'll also get to avoid the hassle and expense of replacing employees later.
In the end, you'll wind up with a safer, more productive workplace!