Hit and Run License Plate Lookup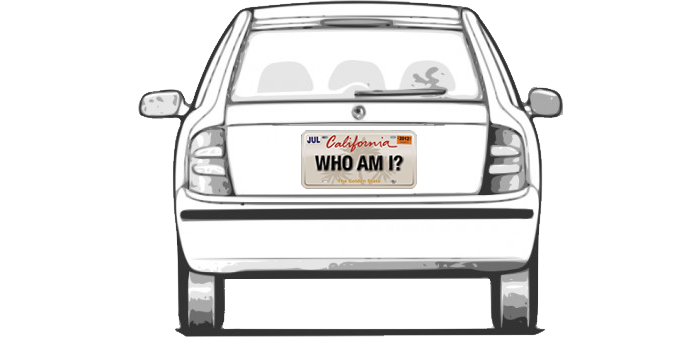 It's 2017 and despite many cities initiatives to improve traffic safety, hit-and-runs have surged significantly since 2014 perhaps partly due to the hope of avoiding higher insurance premiums over the years. Regardless of the reasons, it's disappointing to leave the office to find an ugly dent in the side of your vehicle without a trace of evidence. It's just as disappointing to learn that in minor accidents of hit and runs, there is only an 8 percent resolution rate. This might be why cities like NYC are looking to implement a special reward fund that will give up to $1,000 to people who help track down hit-and-run drivers. This is a great initiative for people to be aware of reckless drivers who take no accountability.
The question is, weather you're a victim of a hit and run or a bystander, what can be done with the license plate number you jotted down while the offender leaves you in a cloud of dust? The answer, find a reputable license plate lookup service. Sometimes turning the vehicle plate number to the police or insurance company just isn't enough. In smaller accidents, it's a low priority on an officer's busy schedule and for the insurance companies their costs for investigating would outweigh the amount they need to pay out.
Even in small cases when hit and run offenders are confronted, if they had the audacity to leave an accident – they'll commonly deny involvement. Many victims of hit and runs report using a license plate lookup service to gather information on the driver allowing them to locate the vehicle and collect evidence for themselves to build a stronger case. Contact between two vehicles commonly results in some type of damage on both ends. Even if only one vehicle had damage, the other will typically carry some evidence of scuffing and paint residue from the vehicle that was damaged. You might be asking yourself, it wasn't my fault, why should I go through all that work?
Thing is, there are many fraud claims from people who hit other objects like backing into a tree and blame it on phantom hit and run driver. The insurance companies want evidence, and if they don't have another insurance company to collect from, you might find yourself paying for it.
Caution: When finding a license plate search service, be aware of spammy sites that offer instant results. Last thing you want is to be blaming an innocent person for hitting your vehicle because you received the wrong or outdated information. Docusearch, a company that has performed thousands of license plate lookups, collects data using a hand-search method by private investigators. While you won't get instant results, you will get quick & accurate information guaranteed.